Tripawds is a user-supported community. Thank you for your support!
Everything is going pretty well!  I am feeling good.  On Saturday, Mom took me to Dr. Tuttle, our chiropractor.  Polly and I go every Saturday that we are in town. 
Monday night, I went swimming again with my swim coach Debbie.  I LOVE swimming around the pool.  It's the only time I can move freely.  No life jacket for me!  I am trying to figure out my balance without a jacket.  Most of the time I list to one side, but I can still swim really well.  Mom took pictures and I will tell her to post them.
I've been hungry.  I like to eat in the middle of the night so I get up and BARK very loudly for food, usually at 2am and again at 4am.  Mom gets up and feeds me every time.  I have her well-trained!!!  Ha ha ha!
I visit Dr. Evelyn Robertson about once a week to check my blood.  Mom has known Dr. Evelyn since I was a wee pup!  Here we are together.  Thanks Dr. Ev for getting rid of my painful leg!!
 A week ago my white blood cell count and my neutrophils were WAY down because of my chemo.  Mom was worried about me, but I was just a bit tired.  No big deal.  Today my WBC and neutrophils were excellent!  And I had gained some weight (Mom was happy).
Dr. Chelsea Tripp is my oncologist.  I like her a LOT!  She is so upbeat and positive and explains everything very thoroughly to Mom.  Dr. Tripp is glad that I am swimming!!!  I got my second chemo treatment this morning.  Here I am with Dr. Tripp.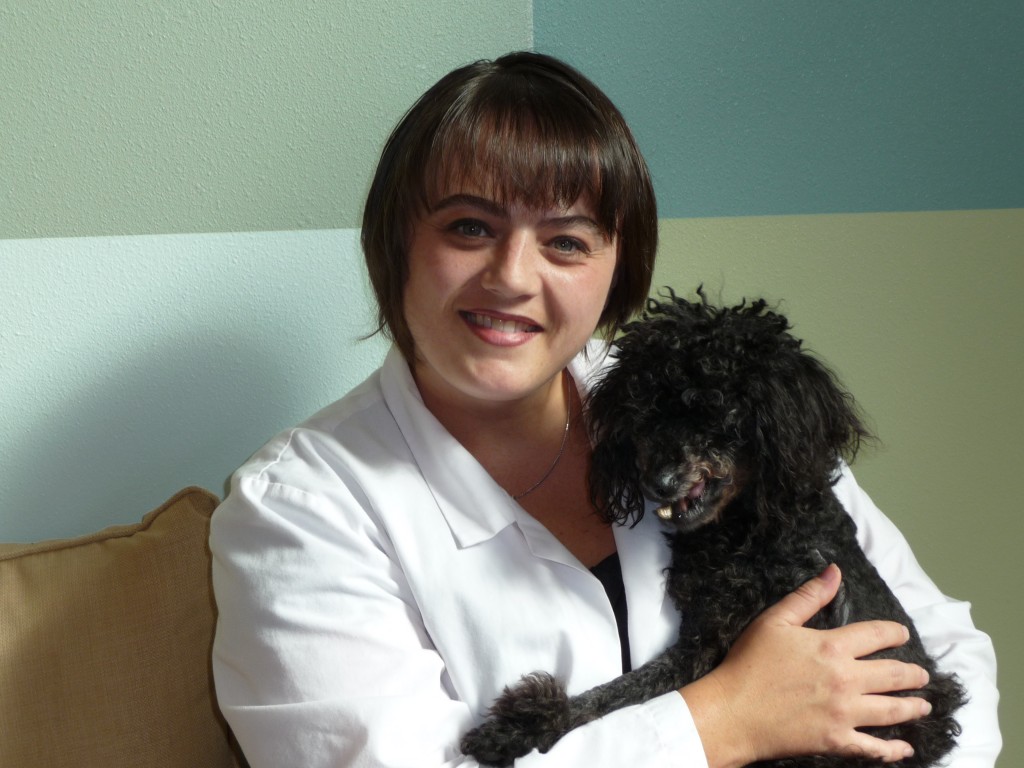 Got to go.  It's time to bark at Mom for more food.    JAMES